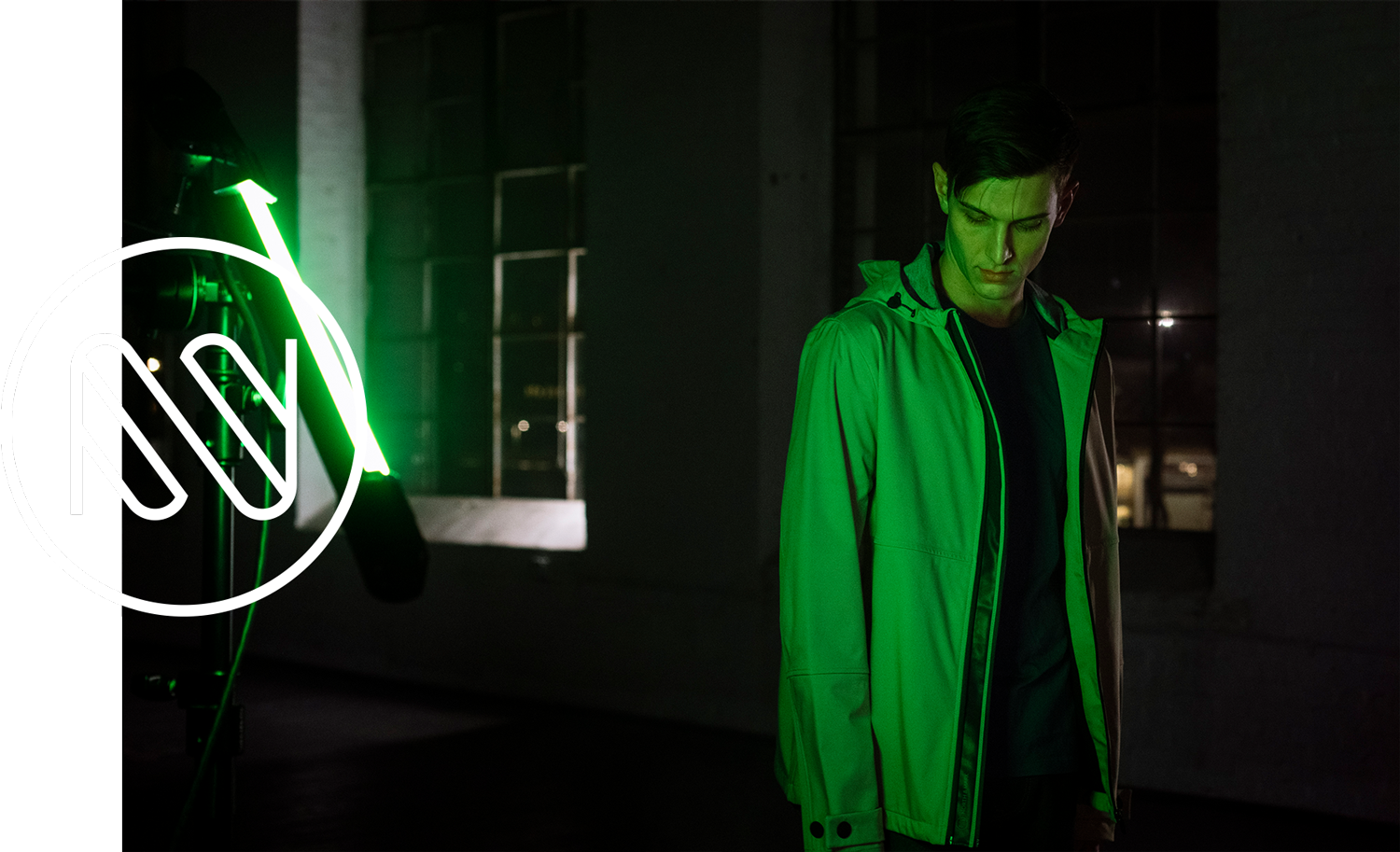 THE PROJECT
For the release of North & Mark's new wind and water resistant jacket line, they hired us to create a series of videos, photos and GIFs that display the features of the coats in a visually striking and impactful way. The PLEASE SPACE studio in Gowanus, Brooklyn was the perfect location for us to capture this content. With it's indoor rain shower and sprawling industrial interior, the look of the content captured was unlike anything we could have captured elsewhere.
SCOPE OF WORK
Video Production
Photography
GIF Creation
CREW
Model - Austin Wyne
DP - Benjamin Garst
AC - Karleah Del Moral
Gaffer - Cody Blevins
PA - Cyrus Stowe
Hair / Makeup - Jennifer Dockindorf
H / M Assistant - Annie Kim

Because we were creating two videos for North & Mark, we wanted them to be vastly different from one another and also take total advantage of the interior rain we had at our disposal. The first video is reminiscent of an old Hollywood musical and the second is a moody, black box dance number.
For the photography, we wanted to really embrace the vastness of the studio and create scenes that played with the "outside is inside" nature of the space. Pulling back the curtain on the photographic process with moments of visible lighting rigs and crew members also made for a super dynamic set of pictures.